Welcome to our Web Site!

J. D. Peters

Dear Friend,
I don't have to tell you that some people do not have a positive house or condo rental experience. But what if the experience was pleasant and cost effective for you and your family? An experience that serves your needs ahead of our's? My name is Juergen Peters (pronounced: Yr-Gan), and my friends know me as a golfer (Hdcp 19) and a cosmopolitan, because I live on either banks of the Atlantic Ocean - 5 months of a year in Naples and 7 in Europe.
I have mandated that our entire team put your needs before ours. We want to make your rental experience a positive one. Would you give us an opportunity to do that?
We came to Naples in 1991. Because the market in renting homes and condos since then is becoming more sophisticated and challenging, you need professionals that understand the market and are positioned to stay ahead of the game. My partners and team members go the extra mile to help you fulfil your dreams. Give us a chance to proof it.
And by the way: All kind of communication below (fax, answering machine, or email) are world-wide forwarded. That means that you can reach us any time on any side of the world!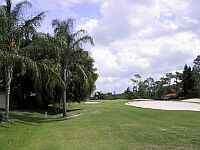 Quail Run Golf Course
Please, take advantage of our knowledge regarding Southwest Florida and Europe. There are a lot of

homes and condos for rent

in the Naples area. We can help you to find one. Please, don't hesitate to write us an e-mail. Please e-mail us today. Find out what we can do for you!

Our Service Pledge To You: We believe in service even on the Internet. We respond to all e-mails within 24 hours. We also believe in honesty and integrity and will bend over backwards to make your renting experience a glorious one!


You are trying to get in touch with us from the

U.S.A.

:


| | |
| --- | --- |
| Voice Mail... | (w) |
| Fax... | (w) |
| e-Mail... | (w) |

You are trying to get in touch with us from

Europe

:


Voice Mail...
(w)
or in

Germany


(w)
Fax...
(w)
or in

Germany


(w)
e-Mail...
(w)

Explanation to above mentioned abbreviation:
(w) World wide forwarded.

After contacting us you'll get a phone number where you can reach us in person - in Europe or America. Or we'll call you back.
---
At

you can tell us exactly what you think and what you want. We'll give you a prompt answer and will use the information you share to shape future editions of our Web Site and to find more tips and resources that meet your needs!

Your personal vacation needs are very important to us, and we'd be happy to assist you with any questions or comments you may have.

Don't be afraid that your question is "too basic" or "out in left field." Chances are, you're not the first person who has asked the question - and we most likely have the answer!

Remember that we are here to help. So feel free to e-mail us at

with any questions you may have. We hope to hear from you soon.
All the best and good luck in your vacation!

Thank you from Juergen Peters

P.S.: Your e-Mail address, phone and fax numbers will not be distributed outside our house.




---
Contract
If you want to read a sample contract have a look at it by clicking on one of the following three icons. All owners are using almost the same contract. After you can read the contract on your screen you can print it by clicking on the printer icon of your browser on top of your screen.



Display contract in Format MS-Word (RTF).



Display contract in Format HTML (Any Browser).



Display contract in Format PDF Adobe Reader (Acrobat).

Acrobat Reader

You will need a copy of Adobe Acrobat Reader in order to view the above contract. If you do not have Adobe Acrobat installed on your machine (PC), click on the Adobe Acrobat Reader icon (left) to take you to the web page where you can download the free Adobe Acrobat Reader. We recommend to install this program on your computer.



---
General Disclaimer


Click HERE to read disclaimer.

Prices and descriptions are subject to change.

www.NaplesGolf.org is a free service. We are only presenting the houses and condos and we aren't an agency. Our intention is to arrange a contact between the tenant and the landlord as soon as possible. The owner will send you the rental contract and sign it too.

Imprint
Responsible for this website:
PC - PETERS Consulting
Juergen Peters, Lindenweg 6, D-64546 Moerfelden-Walldorf
Tax Number: 021-856-01709 (Gross-Gerau, Germany)
Sales taxes refering § 19 UstG
Phone: +49-6105-951521 (Country code for Germany: +49)
World Phone: +49-91130-844-91130 (24h / 365days)
To get in touch with us click HERE.
---
e-Mail Disclaimer

The information contained in an e-Mail from us is intended solely for the addressee. Access to this e-Mail by anyone else is unauthorized. If you are not the intended recipient, any form of disclosure, reproduction, distribution or any action taken or refrained from in reliance on it, is prohibited and may be unlawful. Please notify the sender immediately. All statements of opinion or advice directed via this e-Mail to our customers are subject to the terms and conditions expressed in the governing customer engagement letter. Unless any other agreement, the content of this e-Mail is only legally binding if confirmed by letter. The sending of e-Mails to us will not constitute compliance with any time limits or deadlines, unless agreed on explicitly in the governing customer engagement letter. We also like to inform you that communication via e-Mail over the Internet is insecure because third parties may have the possibility to access and manipulate e-Mails. For this reason we will not send any confidential information via e-Mail over the Internet, unless encrypted.

---
Copyright

Version 2.4 was published on May 21, 2005. (Without Javascript)
Version 2.3 was published on Feb 21, 2005.
Version 2.2 was published on Oct 21, 2003.
Version 2.1 was published on Jul 11, 2003.
Version 2.0 was published on Nov 11, 2002.
Version 1.0 was published on Jul 26, 1999.

© 1999-2008
All rights reserved

---