---







Dear Visitor!
As many of you know, over the past months we have been working very hard to improve this service site, which include a number of new tools and information. We would like to thank all website visitors who took the time to write in with your comments and suggestions. Your efforts made our work a lot easier. In the coming weeks, we will be releasing a variety of service enhancements and refining many of our free services. Stay tuned, and be sure to watch for upcoming announcements on our website. Again, thanks to all for your valuable input.
Thank you from JUERGEN PETERS



The author is not responsible for the contents of this pages

(FREE SERVICE)

. If any damage occurs by the use of information presented here, under no circumstances the author might be liable.
---
Golf Sport Tips!
Golf in Naples

Naples, often called the golf capital of the world, offers a variety of link selections for golfers. Every major designer plus a number of professional player designers have left their signature on at least one area course, including Pete & P.B. Dye, Robert Trent Jones Jr. & Sr., Robert Van Hagge, Arthur Hills, Tom Fazio, Jack Nicklaus, Arnold Palmer, Greg Norman, Gary Player, and many more.
The majority of over 60 courses in the Naples area are private, although the newer developments often offer low-price, temporary memberships during the first three or four years, or they simply allow public play during that time to encourage sales.
Click on

Go

button to get an overview of all golf courses in Naples!

Click on Go button to look at our golf training tips!

---
Weather Service and more!
Here you can see the time and temperature in Naples right now...



For detail weather forecast click

HERE

!

---
Florida Books


We can recommend these books about Florida. It can saves you a lot of time and trouble if have good maps. And it's nice not missing a sightseeing place.

Click on icons and links:


---
Pay less green fee than someone else pays!


During summer season you can play on several courses - even strictly private ones - for less green fee if you own a special golf card. The reduction of green fee you'll get is around USD 5 in average. You can 'buy' this card by giving a donation to an association. There are several one 'selling' a card. Look at the following table. The summer season is from May 1st thru October 31st.

Choose one:
American Lung Association, 6170 Central Ave, St.Petersburg, FL 33707
LUNG CARD, Fax: (727) 345-0287, Phone: (727) 347-6133, Toll free: 1-800-771-5863. Order the Golf Card "Regional Gulfcoast Edition" for USD 15 (+2 USD for S+H). It enables you to play over 190 courses for reduced prices from May 1 until October 31.
St. John Neumann GOLF CARD, call (941) 643-3121 or (239) 643-3121 for recorded message and pickup locations. Donations USD 15. During summer season you can play on several courses for less green fee if you own this card.
If you are already in Naples go to IRONWOOD Golf Club. In the pro shop they 'sell' golf cards too. Donations USD 15. It is located in Naples, 4710 Lakewood Blvd, Phone: (239) 775-2584
---
Pay less in foodstores!


At WINN-DIXI on corner Santa Barbara / Radio road you can apply for a customer card. This membership card is FREE. Go to the customer service desk and apply today. And you will make instant savings.

A great foodstore for savings is - nomen est omen - SAV-A-LOT at US-41 East, corner to Palm Drive.


---
Great savings on rental cars!



Click HERE to rent a car in Florida!
RENTALCARS offers car hire services from thousands of locations across the world with one simple ambition. We want every one of our customers to receive high quality service and benefit from our guaranteed low prices.
We offer our All Inclusive Package:
Unlimited mileage
Inclusive: Third party liability insurance Inclusive: Collision damage waiver
Inclusive: Theft protection
Cars are less than 6 months "young"
Cars are under 10,000 miles "young"
Inclusive: Premium location fees
Inclusive: Airport fees
Inclusive: Service fees
Inclusive: Sales & State taxes
Inclusive: Customer Facility Charge (CFC)
Inclusive: Homeland Security Fee (HSF)
No credit card fees
No amendment fees
No cancellation fees
800 hotline 7 days a week
Best price guarantee
Click HERE to rent a car.
---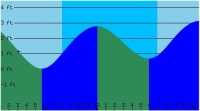 Click for Gulf Tides

Take advantage of this great information!

Be informed if you go to the beach! Click on tide picture!
---
Pay your rental fee online!


Method 1
Click on the Credit Card icons below if you won't become a PayPal member and you only want to pay by Credit Card.

NaplesGolf.org can bill you by email with an invoice, even if you don't have a PayPal account! Click on the above Credit Card Icons, request for an invoice and add a "transaction code word" (create by you). Then you will receive an email from NaplesGolf.org with the "transaction code word" to identify us and with instructions on how to pay. So itís 100% secured. Learn more.
Method 2
Click on the Credit Card icons below if you are already a PayPal member or keep your Credit Card ready and apply for PayPal!
The provider of the secured payment is PayPal, a subsidiary company of eBay. If you want to learn more about PayPal click also on these above icons.
To make a payment you have to register at PayPal - it's FREE.
The payment must be addressed to the receiving email-address:

We'll forward the money to the owner of the rental property.
---
Fly to Naples for less money!


We've teamed up with some of the biggest names in the travel industry to offer you amazing travel fares on everything from airlines to car rentals.
Click on this Banner to check it!

Have fun while planning your vacation!
P.S.: Here are a couple of useful abbreviations: FRA=Frankfurt MIA=Miami RSW=FtMyers TPA=Tampa
---
180.000 hotels in the world - Best rates - Instant confirmation!
Please click here on this logo...
...and then on button 'Non-binding search'...


---
Some good advice... If you don't agree send us an email.
1. The next time you order checks have only your initials (instead of first name) and last name put on them. If someone takes your checkbook they will not know if you sign your checks with just your initials or your first name but your bank will know how you sign your checks.

2. When you are writing checks to pay on your credit card accounts, DO NOT put the complete account number on the "For" line. Instead, just put the last four numbers. The credit card company knows the rest of the number and anyone who might be handling your check as it passes through all the check processing channels won't have access to it.

3. Put your work phone # on your checks instead of your home phone. If you have a PO Box use that instead of your home address. If you do not have a PO Box, use your work address. Never have your SS# printed on your checks. (DUH!) You can add it if it is necessary. But if you have it printed, anyone can get it.

4. Place the contents of your wallet on a photocopy machine, do both sides of each license, credit card, etc. You will know what you had in your wallet and all of the account numbers and phone numbers to call and cancel. Keep the photocopy in a safe place. I also carry a photocopy of my passport when I travel either here or abroad. We've all heard horror stories about fraud that's committed on us in stealing a name, address, Social Security number, credit cards, etc.
Unfortunately I, an attorney, have firsthand knowledge because my wallet was stolen last month. Within a week, the thieve(s) ordered an expensive monthly cell phone package, applied for a VISA credit card, had a credit line approved to buy a Gateway computer, received a PIN number from DMV to change my driving record information online, and more.

But here's some critical information to limit the damage in case this happens to you or someone you know:

1. We have been told we should cancel our credit cards immediately. But the key is having the toll free numbers and your card numbers handy so you know whom to call. Keep those where you can find them.

2. File a police report immediately in the jurisdiction where it was stolen, this proves to credit providers you were diligent, and is a first step toward an investigation (if there ever is one). But here's what is perhaps most important: (I never even thought to do this).

3. Call the three national credit reporting organizations immediately to place a fraud alert on your name and Social Security number. I had never heard of doing that until advised by a bank that called to tell me an application for credit was made over the Internet in my name. The alert means any company that checks your credit knows your information was stolen and they have to contact you by phone to authorize new credit. By the time I was advised to do this, almost two weeks after the theft, all the damage had been done. There are records of all the credit checks initiated by the thieves' purchases, none of which I knew about before placing the alert. Since then, no additional damage has been done, and the thieves threw my wallet away this weekend (someone turned it in). It seems to have stopped them in their tracks.

The numbers are:
Equifax: 1-800-525-6285
Experian (formerly TRW): 1-888-397-3742
Trans Union: 1-800-680-7289

Social Security Administration (fraud line):
1-800-269-0271
We got this from a friend.
This information is worth reading. By understanding how the VISA & Mastercard Telephone Credit Card Scam works, you'll be better prepared to protect yourself. Thanks to Dr. Pat Cloney for passing this on. Those con artists get more creative every day.
My husband was called on Wednesday from "VISA", and I was called on Thursday from "MasterCard". The scam works like this: Person calling says, "this is , and I'm calling from the Security and Fraud Department at VISA. My Badge number is 12460. Your card has been flagged for an unusual purchase pattern, and I'm calling to verify. This would be on your VISA card which was issued by bank. Did you purchase an Anti-Telemarketing Device for $497.99 from a marketing company based in Arizona?"
When you say "No", the caller continues with, "Then we will be issuing a credit to your account. This is a company we have been watching and the charges range from $297 to $497, just under the $500 purchase pattern that flags most cards. Before your next statement, the credit will be sent to (gives you your address), is that correct?"
You say "yes". The caller continues... "I will be starting a Fraud investigation. If you have any questions, you should call the 1-800 number listed on the back of your card (1-800-VISA) and ask for Security. You will need to refer to this Control #" The caller then gives you a 6 digit number. "Do you need me to read it again?"
Here's the IMPORTANT part on how the scam works. The caller then says, "he needs to verify you are in possession of your card". He'll ask you to "turn your card over and look for some numbers. There are 7 numbers; the first 4 are your card number, the next 3 are the 'Security Numbers' that verify you are in possession of the card. These are the numbers you use to make Internet purchases to prove you have the card. Read me the 3 numbers". After you tell the caller the 3 numbers, he'll say ,"That is correct. I just needed to verify that the card has not been lost or stolen, and that you still have your card. Do you have any other questions?" After you say No, the caller then Thanks you and states, "Don't hesitate to call back if you do", and hangs up.
You actually say very little, and they never ask for or tell you the card number. But after we were called on Wednesday, we called back within 20 minutes to ask a question. Are we glad we did! The REAL VISA Security Department told us it was a scam and in the last 15 minutes a new purchase of $497.99 was charge on on our card. Long story made short, we made a real fraud report and closed the VISA card, and they are reissuing us a new number. What the scammers wants is the 3-digit PIN number on the back of the card. Don't give it to them. Instead, tell them you'll call VISA or Master card direct. The real VISA told us that they will never ask for anything on the card as they already know the information since they issued the card! If you give the scammers your 3 Digit PIN Number, you think you're receiving a credit. However, by the time you get your statement, you'll see charges for purchases you didn't make, and by then it's almost to late and/or harder to actually file a fraud report.
What makes this more remarkable is that on Thursday, I got a call from a "Jason Richardson of MasterCard" with a word-for-word repeat of the VISA scam. This time I didn't let him finish. I hung up!
We filed a police report, as instructed by VISA. The police said they are taking several of these reports daily! They also urged us to tell everybody we know that this scam is happening. Please pass this on to all your friends. By informing each other, we protect each other. Thank-You.
---

STROKE AWARENESS



Sometimes symptoms of a stroke are difficult to identify. Unfortunately, the lack of awareness spells disaster. The stroke victim may suffer brain damage when people nearby fail to recognize the symptoms of a stroke. Now doctors say a bystander can recognize a stroke by asking three simple questions:
Ask the individual to smile.
Ask him or her to raise both arms.
Ask the person to speak a simple sentence.
If he or she has trouble with any of these tasks, call 9-1-1 immediately and describe the symptoms to the dispatcher. After discovering that a group of non-medical volunteers could identify facial weakness, arm weakness and speech problems, researchers urged the general public to learn the three questions. They presented their conclusions at the AMERICAN STROKE ASSOCIATON's annual meeting in February 2004. Widespread use of this test could result in prompt diagnosis and treatment of the stroke and prevent brain damage. A cardiologist says if everyone who gets this link sends it to 10 people, you can bet that at least one life will be saved. Tell as many people as possible about this. It could save their lives!
www.NaplesGolf.org/weather1.htm#stroke4
---

A couple of important links:


---