Availability Calendar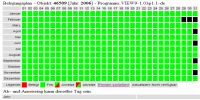 If you are interested in this calendar have a look HERE and get more information before you buy.

The owner takes care of this calendar DAILY! It is always ACTUAL.
Please CLICK on our vacation rental calendar (left) or CLICK HERE to get an overview.

But in case of no availability send us an e-mail HERE. Our motto is: No Problem! We'll find a solution!