You found what you want if...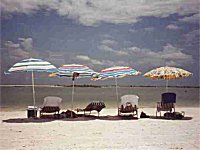 Click on image to enlarge! To close big image click on BACK button!

...you are looking for reasonable villas or condominiums to rent in NAPLES, Florida. For an overview on all rental fees click

HERE

. You will discover important information and gorgeous photos about

NAPLES

, THE CAPITAL OF GOLF, beautiful located in Southwest Florida, endless beaches, always warm climate, much sun, and a bunch of golf facilities beyond imagination. If you want to look at a

condo

or a

home

in Naples, Florida, please click one of the communities (e.g. Winterpark) in the left navigation section. We know a lot of home owners; they rent out their condos and villas for less money. Do you want an excellent information concerning Naples' golf courses, Green Fees, and the TOP TEN RANKING? Give them a try and click:

Golf Courses!

Or before you go to Naples improve your golfing by reading one or two

golf tips

written by a Golf Professional!

Hint: Pay less on green fees and rental cars than someone else pays! Secrets for paying less in foodstores and for airfares - click here:

FREE Service

Bargain Rates / Last Minute / News


LAST MINUTE!
Absolutly gorgeous House (with private pool) available in season and off-season caused by a cancelation. Located in desired area of BERKSHIRE LAKES.


Some of our new listings are not integrated in our MENU on the left yet. Please click on the CLICK HERE button for details.

WINTERPARK!
Only 600 feet from the big pool. A gorgeous condominium is available for JANUARY & FEBRUARY & MARCH 2009 ! Only $2000 per month plus 10% taxes. Give us a call at: 641.715.3900 and then the extension 13866 followed by # (pound key). Or click HERE.

Award for Florida!
DEC 1st, 2006. Today Florida was named the nation's Most Improved State. The award was announced in the State Trends, 3rd Edition, an new, annual reference book published by Morgan QUITNO Press that measures change in quality of life over the past decade in the 50 United States.
Scott Morgan, President of Morgan QUITNO Press, said. "Floridians should take pride in knowing that their state is not resting on its laurels and instead is making progress. It has worked hard to earn this year's title as Morgan QUITNO's Most Improved State."

The ultimate source for airplane seating, in-flight amenities and airline information at www.seatguru.com
Detailed seat map graphics.
In-depth seat specific comments denoting seats with limited recline, reduced legroom, mis-aligned windows.
Color-coding to help identify superior and substandard seats.
In-seat power port locations.
Galley, lavatory, Exit Row and closet locations.

BUYING A PROPERTY
Mrs. MARIA BOCKIUS as a Sales Associate Realtor ® with the TMB Realty, Inc. assists buyers by locating the appropriate property that best suits their individual needs and lifestyle. After searching the Multiple Listing Service (MLS) for available properties MARIA provides buyers with the expert consultation and advice needed in order to make the right purchasing decision. Selecting an agent like MARIA will ensure buyers with the professional representation needed to embark upon the search for property.

Since May 2006 beautiful WINTERPARK Condo new in our program! Only 330 feet from pool entrance! Great view on pool. Ideal for families with kids.

Absolutly gorgeous Villa (private Pool) available in peak season (DEC thru MAR)! Ask for special price. Located in desired area of BERKSHIRE LAKES with great lake view.

IMPORTANT
Useful CHECK LIST for European newbies traveling into the STATES first time.



Great Pool Villa for sale in BERKSHIRE LAKES! Three Bedrooms / Two Car Garage / Heated Pool.
A MUST to see!

Naples Daily News, Dec 19, 2006.
The IRONWOOD golf club in East Naples changed hands again and the new owners hope to open soon with a possible name change for the course, but an opening date has not been set.
A year ago, the Daily News reported in its annual "Whatever Happened To?" series that the course and adjoining restaurant would open near the end of 2006. But a local family of golf enthusiasts since his bought , the neglected property.
Closed since May 2004, the golf club has a colorful and complicated recent ownership history. This is the overgrown course bought last year at auction for $1.4 million by an East Naples man who had won $10 million in the Florida Lotto. This foreclosure sale occurred after the Illinois-based company that owned the course filed for bankruptcy. Collier County commissioners had even considered buying the property to build a park or affordable housing, but reconsidered after the local community strongly objected to the idea.
This year, the club was purchased by Fore Naples LLC, a company formed by an extended Naples family with more than 100 collective years of experience in the golf course and restaurant industries the players wish to remain anonymous until the club opens, but their local toots extend nearly 40 years.
The new owners wanted to open the newly renovated clubhouse restaurant before the golf course opened, but discovered the county wouldn't Permit this to happen. Because the land is zoned for a golf course, the restaurant and clubhouse at 4710 Lakewood Blvd. are considered accessories to the golf club and cannot open without the par 3 course.
Although the restaurant is ready, the greens and pump station still need to be renovated. Overseeding is expected to start any day now and temporary measures are being worked out to water the greens.
Fore Naples is working with engineers to get the site improvement plan approved. The course will open soon after the county signs off on the project.

Two new condos in WINTERPARK!
Directly at the big pool! A MUST to see! Both with gorgeous furniture.

FALLING WATERS Condo available from March 1st, 2006. All new furniture. Weekly rental.

Great Poolvilla in CAPE CORAL,
brand new furniture, a must to see.


Since SEP 2006 we can offer you a new excellent villa with private heated pool (screened)! Only eight minutes away from the beautiful Vanderbuilt beaches. This villa will meet your highest expectations.

Oct 03, 2004: Visitors broke record!
A press release of "Visit USA Committee Germany" stated that there was an increase of visitors from Germany to U.S.A. by 37 percent in the second quarter of 2004.